Driving School in Galway
Keary Driving School was established in 1992 and proprietor Tom Keary has always specialised in nervous drivers and beginners and in coaching drivers to pass the test at the first attempt.
He believes it is crucially important to put his clients at ease and anyone who has ever received lessons from him will testify to his endless patience and courtesy and the precise techniques he uses to turn his clients into top class drivers.
Everybody can learn how to drive no matter how nervous you are or how much trepidation you feel.
As a pre-test specialist Tom recommends that pupils undergo a mock test which simulates exactly what your test will be like and which will prepare you for the big event itself.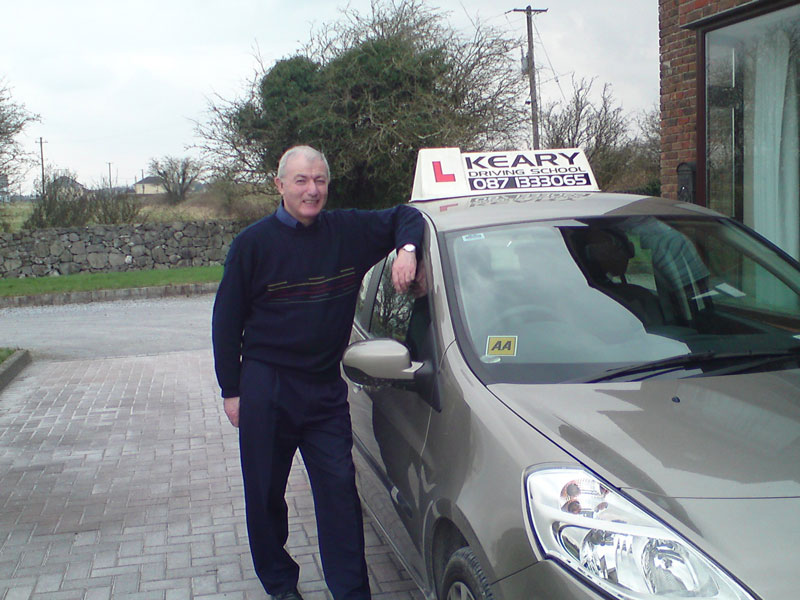 As a fully qualified teacher with a university degree and a Higher Diploma in Education he fully understands how important it is to have proper teaching techniques and knows what it feels like to be learning a new skill.
Driving is a skill you will have for the rest of your life so why wait.
Give us a call and we will be happy to answer any queries you may have.
Driving is a precious life skill
Whether it's a Christmas present,birthday present or simply a thank you to someone special ,why not give a gift voucher from Keary Driving School- a gift they will have for the rest of their lives.
Areas Covered
Galway
Loughrea
Athenry
And Surrounding Areas
Services
Door to door pick-up service
Flexible hours
All test routes covered
Car available for test
Professional advice on all aspects of driving and the driving test
Questions on the Rules of the Road covered
SPECIAL RATES FOR GROUP BOOKINGS –FOR EXAMPLE SCHOOLS,COLLEGES OR SIMPLY A GROUP OF FRIENDS WHO WANT TO LEARN HOW TO DRIVE

CONTACT US FOR DETAILS